Who is Monty Winters?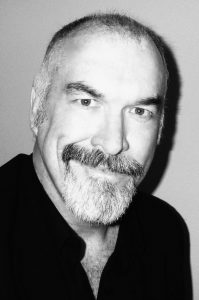 Well it depends on who you ask..
My journey has involved teaching, youth ministry, counseling, athletic coaching, consulting; Owner/CEO of a few successful businesses; and a fulfilling 18 year career working with visionaries in the evolving home entertainment industry.
The common thread has always been the "people".. the many lives I have touched, and more importantly, the lives that have forever touched me.  Their stories are my story.
I was born to be a "Coach", not because I am anything special, but because I have a unique gift, I can see things in people. I pay attention, I listen, I notice.. I see the greatness that is uniquely "You".  And I want you to KNOW that greatness.
Enough with the standard bio, let me give you a behind-the-scenes glimpse of "me".
I'm a big guy, 6′ 5″, 230 lbs, I was 2′ at birth, Mom was 5′, do the math, I am an only child.
I was made in Texas, born in North Carolina, moved to Georgia, then Hawaii, then Ohio, then back to North Carolina.  The benefits of having a father in the Air Force.
I spent my early childhood living in the mountains of Oahu, playing with children from different cultures; Hawaiian, Japanese, Chinese, Korean, Filipino, African, and me, the big ass white boy.  I realize now that this is where my "world view" developed.
I played football: I was good at it, especially pass rushing, I considered it a science. I paid attention to patterns, nuances, eye direction, finger pressure.. anything that provided a split second advantage coming off the ball.  My record is 5 sacks in one game.
Football was impressionable: A broken neck, two dislocated shoulders, two torn biceps, two broken thumbs, and a broken nose 4x, attest to that.
I still love to push my own limits: I can do 60 push ups, I bench pressed 400 at age 54, and yes, this ex-jock longs to hit the gridiron in the fall.
I have always been curious and questioned things.. everything. Mom used to say "Why?" was my favorite word.
My greatest achievement in LIFE is being a father: I love you Justin, Kristin, and Robbie.
My M.S. is in Counseling- Marriage and Family Therapy. It sounds good, looks good hanging on the wall, but that is it.
I "shoot from the hip".. which makes some people cringe.  One thing is for sure, you will never have to wonder what I am thinking.
I am a vegetarian, it is a personal choice, made through research, reflection, and thorough self-testing on my body.  It transformed my life.
My mother passed away in 2005, she was an icon in the community, a teacher, a caretaker of all, my hero.  She often told me, "Son, people will forget what you say, people will forget what you do, but people will never forget how you made them FEEL." That stuck like glue.
Hugs are good. I come from a family of huggers, we do hugs. I will give you one when I see you. Count on it.
I love to laugh, practical jokes are a mainstay. Be advised, I am ruthless.
I am pretty good at web design and SEO, which translates as: "I know how to get you on the first page of Google". Yes, it matters.
I do not fear change, never have, never will. It is a given.
I love to rock the status quo or at least shake it up a bit.
I re-invent myself everyday. I highly recommend it.
My pasta sauce is to die for, my vegetarian chili is legendary.
I love photography, art, music, and movies.
The Eagles are my favorite rock band, Clapton rules. I also love the Blues and Motown. Music is my therapy.
I have never watched a Disney movie without tearing up. Did I just tell you that? Shhh.. don't blow my cover.
So, that is a little about me.  If you want to know more, contact me.  Let's get to know each other.